"P" Shape Hologram Sticker
Color: Silver
Size: 19.5*25mm
MOQ: 50,000 pcs
Sample: Available
OEM: Accept
Production time: 7 working days
Certificate: IHMA, ISO9001:2015
This letter "P" shape hologram sticker is made of destructible silver-colored metalized material. Once affixing to a positioned place, any attempt to open the package will result in VOID residues.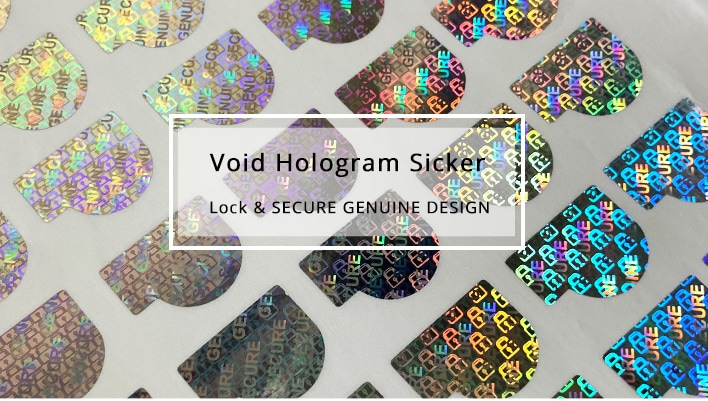 The words of "GENUINE" and 'SECURE" will present different color changes under different angles and have full holographic visual appeal.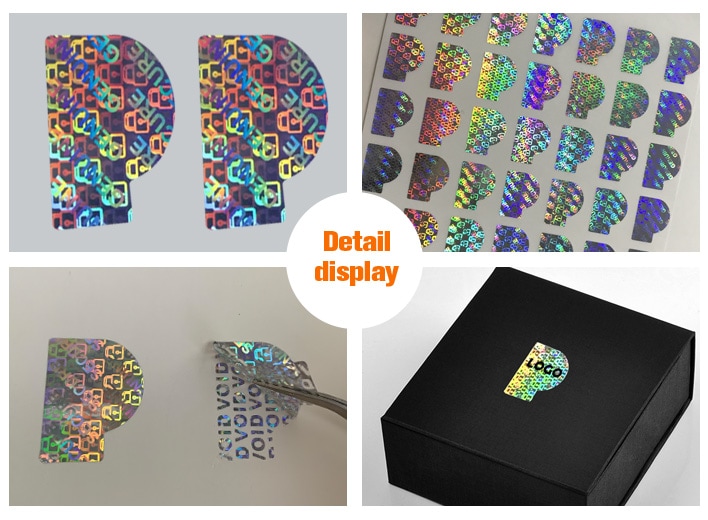 Color
Silver
Sticker Shape
Letter "P"
Material
30 micron Polyester
Specification
19.5*25mm
Stock Image
GENUINE SECURE
Imprint
No stock imprint, Available to imprint with texts, logos and serials on hologram sticker
Security Feature
Void Tamper Evident
Rainbow color
Sample
Delivered in the same day
Selling Unit
Sheet, 16 pieces per sheet
The letter "P" shape is one of secure genuine background hologram stickers, besides, they can be customized in circle, rectangular, and square to meet unique needs. The following are the samples display.
This "P" shape hologram sticker is produced by using about 4 security elements, it cannot be scanned or photocopied, which is an effective method to combat counterfeiting. This sticker has a tamper-proof feature, the holographic VOID pattern will residue on the original position if someone removed the label. Dynamic optical colors add a finishing touch to existing packing and products.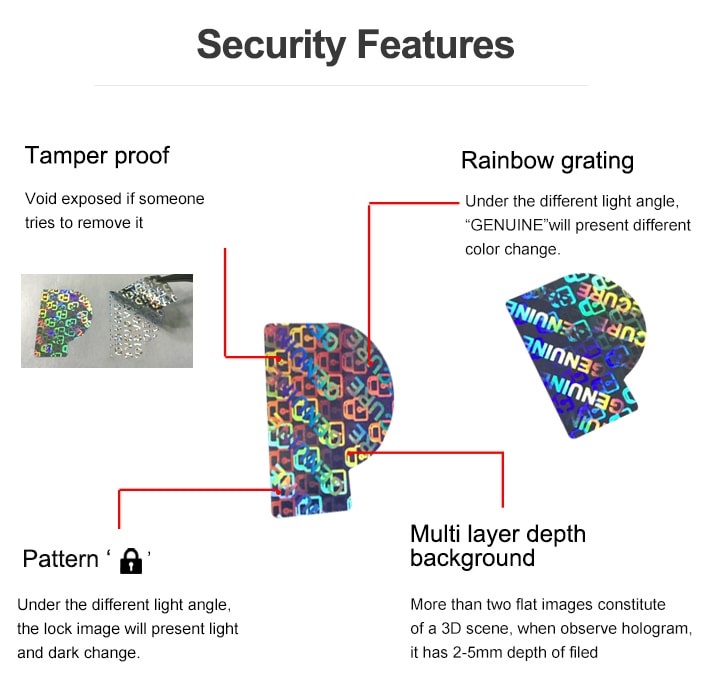 Our secure genuine hologram stickers can be used in paper, plastic, glass, and many other types of packaging to make sure your packaging gets not copied and give customers a guarantee that it's genuine.