Personalized Hologram Laminating Pouches
Material: 175 micron PET
Specification: 175*225mm
Usage: ID badge and card
Feature: Anti-counterfeit
MOQ: 5,000 pcs
Sample: Available
Certificate: IHMA, ISO9001, ISO27001
Personalized design hologram laminating pouches products are usually used for national sports event ids, road traffic passes, large-scale event venue access cards, landscape venue annual card certificates, and important temporary security certificates.
The back of the hologram laminating pouch has strong sticky EVA glue, which can be used to heat seal various IDs and admission documents.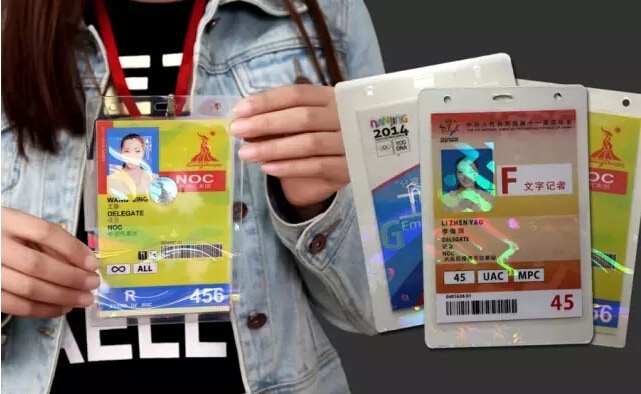 Various personalized data are printed on this certificate, and a transparent hologram pouch is covered on its surface, which not only allows easy reading of personal information but also prevents the information from being tampered with.
Product
Personalized laminating pouches
Pattern
Customize
Material
Polyester
Thickness
175 micron
Color
Transparent
Size
175*225mm
Feature
Anti-counterfeit
Fading resistance
Long-term storage
Cases
2008 Bejing Olympic Games
2018 Pyeongchang Olympic Games
Buenos Aires 2018 Youth Olympic Games, etc
MOQ
5,000pcs
Certificate
IHMA, ISO27001, ISO9001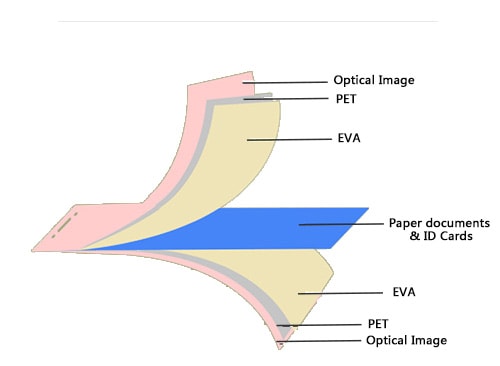 To enhance security, you can customize the pattern on holographic clear laminating pouches with your own logo. The personalized design will make your card more outstanding and recognizable.
50 microns to 250 microns on one side
High brightness enhances its overall visual effect
High transparency to ensure data transmission
Protect ID cards from forgery
Equipped with a special laminating machine
How to Laminate ID Cards and Documents?
The lamination requires a pouch laminator, the sticky EVA glue ensures that once the personalized laminating pouch and ID card are fully laminated, the security film as a protective layer will be difficult to lift, thereby providing a high degree of security protection.
Suzhou Image Laser has provided personalized hologram laminating pouches for the 2008 Beijing Olympic Games, 2010 Guangzhou Asian Games, 2018 Pyeongchang Winter Olympics Games, Buenos Aires 2018 Youth Olympic Games, and 2018 Argentina G20 summit. Has also been recognized by domestic and foreign industries.