Round Adhesive Hologram Label
Color: Silver
Size: 25mm circle
MOQ: 50,000 pcs
Sample: Available
OEM: Accept
Production time: 7 working days
Certificate: IHMA, ISO9001:2015
The round hologram label can be printed with various serial numbers, laser-etched numbers and bar codes to add additional anti-counterfeiting functions, and can also be used to manage and authenticate products.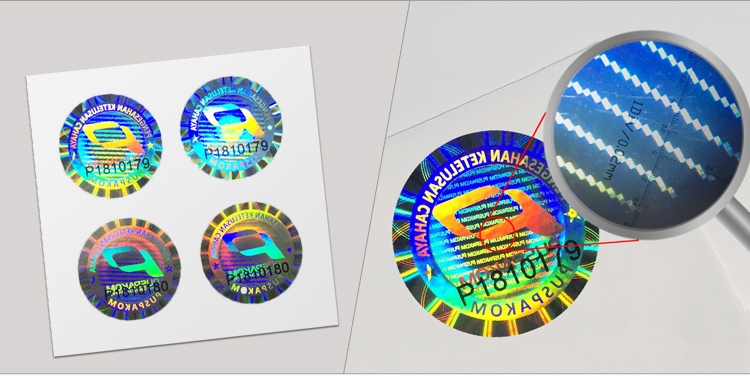 Adhesive hologram labels with serialized numbers are a great way to protect, identify, and confirm the authenticity of the product. They can be used for product and market management, help customers and suppliers identify fake products and cross-region sales.
Item
Round adhesive hologram label
OEM
Accept
Size
30mm round
MOQ
50K pcs
Material
30um PET silver
Supply form
In sheet/roll
Glue
Pressure Sensitive Adhesive
Feature
Serial number printing
Anti-counterfeit
Aesthetic appearance
Application
Product packaging
Certificate
IHMA, ISO9001, ISO27001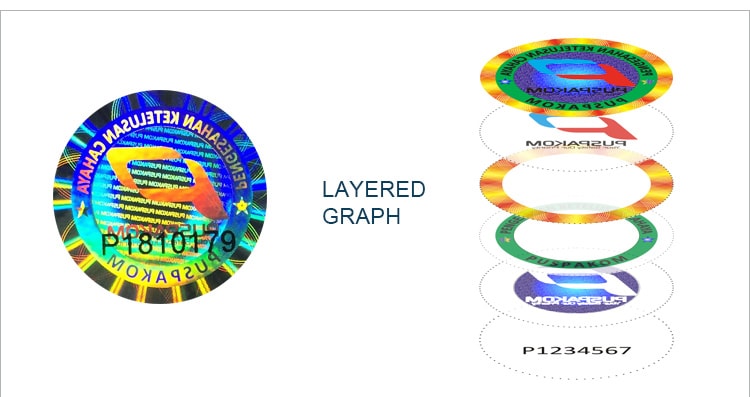 Extremely difficult to counterfeit, this round adhesive hologram label adopts high-resolution hologram master origination to record hologram image, which makes it very difficult to imitate without original hologram master. At the same time, it contains about six security elements to increase the difficulty of forgery.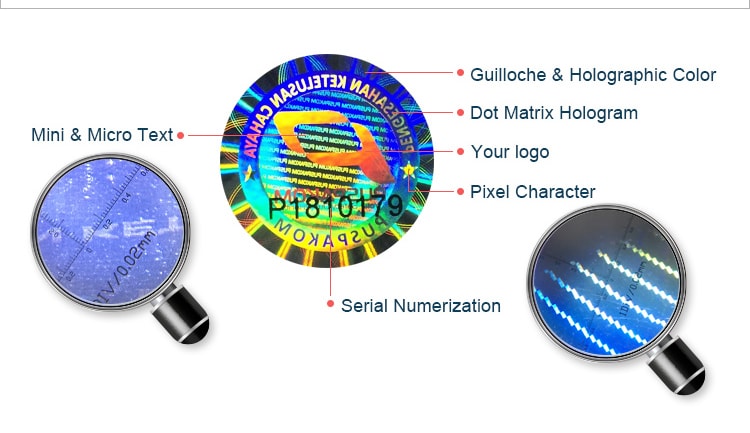 Manage the market, hologram labels printed with sequential numbering can help customers fast identify different batches of products, avoid cross-region selling.
Beautiful appearance, this round hologram label is made of high-grade PET material, which can show dynamic color changes. Using this product on product packaging can attract customers' attention, thereby indirectly increasing your sales.
In recent years, more and more customers tend to use the combination of hologram labels and serial numbers to add custom data to the hologram, thereby providing more secure protection. They are suitable for various industries.