Scratch QR Hologram Sticker
Color: Silver
Size: 15*2m5m
MOQ: 50,000 pcs
Sample: Available
OEM: Accept
Production time: 7 working days
Certificate: IHMA, ISO9001:2015
Description of Scatch QR Hologram
The scratch hologram sticker is composed of the holographic image, QR code, and scratch code, which can provide a high degree of security for the product. When you use your finger to scratch off the scratch area, you can see a string of numbers, which can be used for product traceability and authentication through our QR code system.
In the past, we used scratch QR code hologram stickers for mobile phone call recharge, lottery tickets, promotions, and other items. Currently, they are widely used for product authenticity checks, traceability, telegraphic code queries, and QR code queries.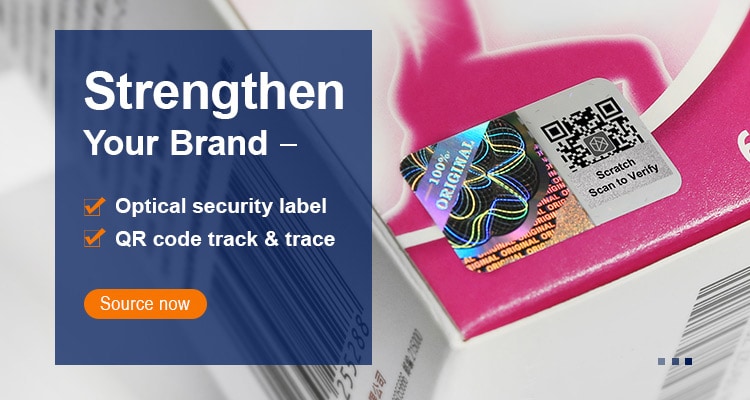 However, the code itself does not have an anti-counterfeiting function and can be copied. Combined with our optical elements and QR code system, it will make them very difficult to copy, thus protecting your brand and products.
Parameter of Scratch QR Hologram Sticker
Material
30um PET
OEM
Accept
Color
Silver metalized
MOQ
50K pcs
Size
15*25mm rectangular
Feature
Anti-counterfeit
Void tamper proof
Asthetic appearance
Optical tech
2D/3D, micro text, grating
Supply form
In roll/sheet
Printing info
Scratch QR code, serials and logos
Application
Cosmetic brand packaging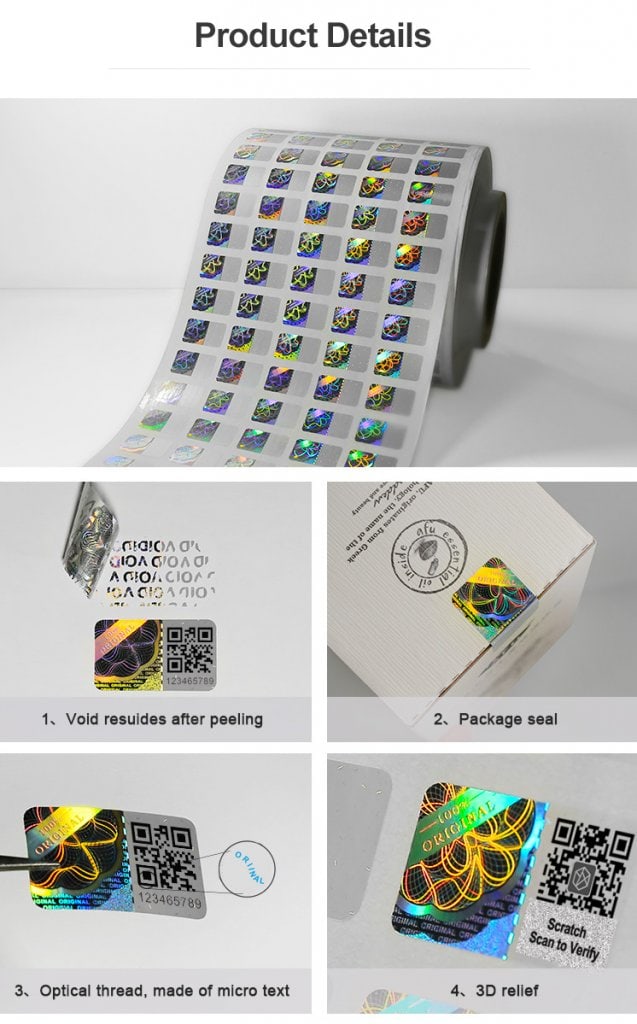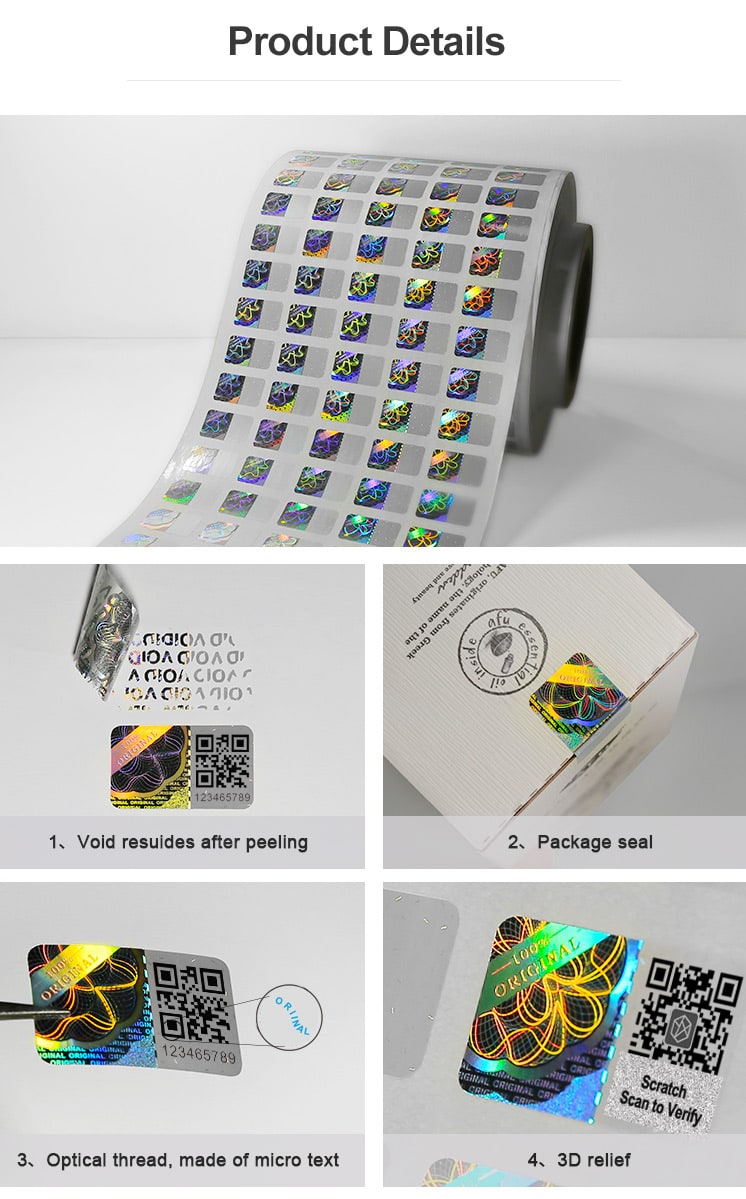 Features of Scratch QR Code Hologram
In order to improve security, our technicians usually apply "overt", "invisible" and even forensic technology to scratch QR hologram according to different needs. In general, covert and invisible optical technologies are the most widely used. Use third-party authentication only when there is a dispute.
Overt security features, recognize with the naked eye, such as rainbow relief, holographic grating, 2D/3D hologram, guilloche. Invisible technologies, need to use tools to observe the hidden information, such as micro text, optical thread.
The scratch QR hologram sticker has a special feature that the sticker itself is self-destructive. When someone peels it off from the object, the void residue can be seen, thereby give additional security protection to products. Click here to see the more destructible tamper-proof sticker.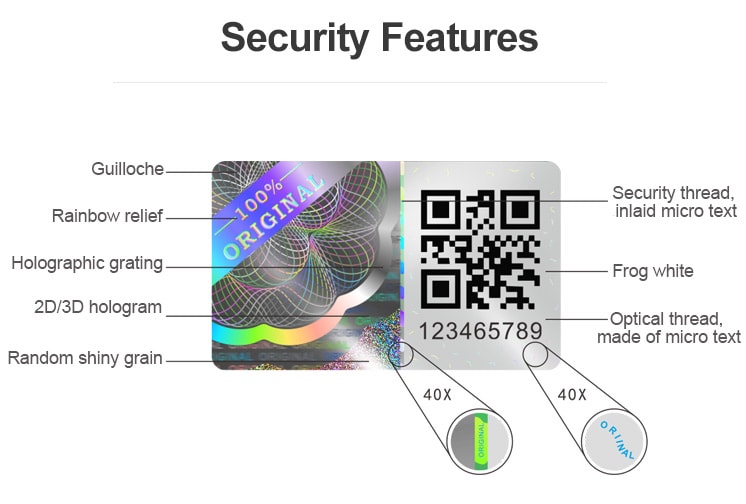 Applications of Scratch QR Code Hologram Sticker
Scratch hologram stickers are usually used in conjunction with QR code authentication systems to identify the authenticity of products and protect the security of electronic codes. The following are the packaging applications.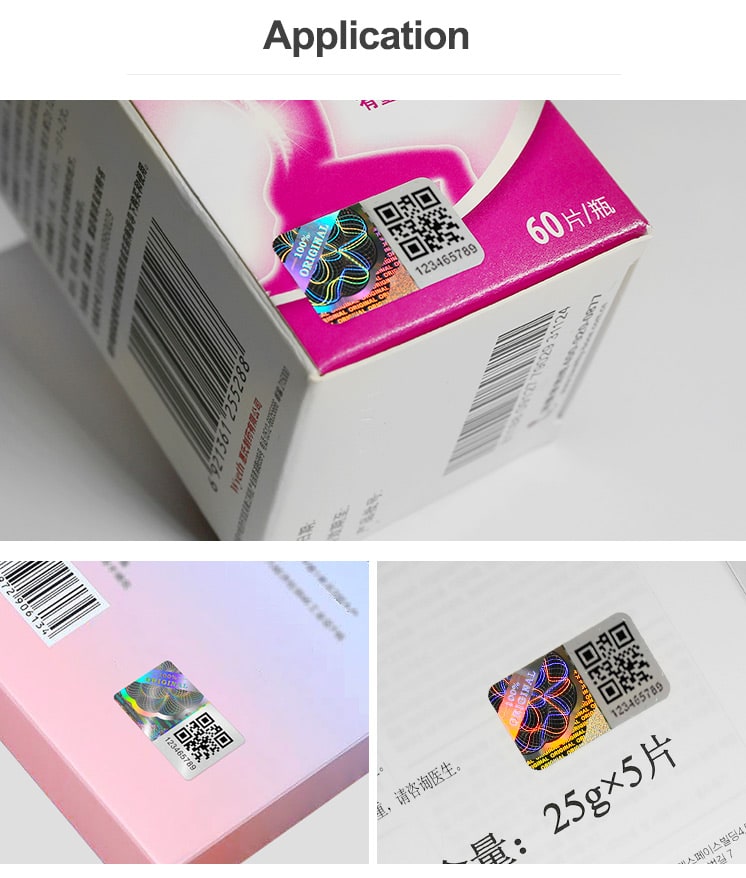 Relevant articles