Secure Key Hologram Overlay
Material: 30 micron PET
Color: Transparent
Specification: 84*52mm
Usage: ID cards
Feature: Anti-counterfeit & Anti-scratch
MOQ: 500pcs, in stock
OEM: Accept
Certificate: IHMA, ISO9001, ISO27001
This secure & key hologram id overlay is very easy to manually apply to various ID cards and provides higher security and a cooler appearance, making it an ideal ID solution for various credentials.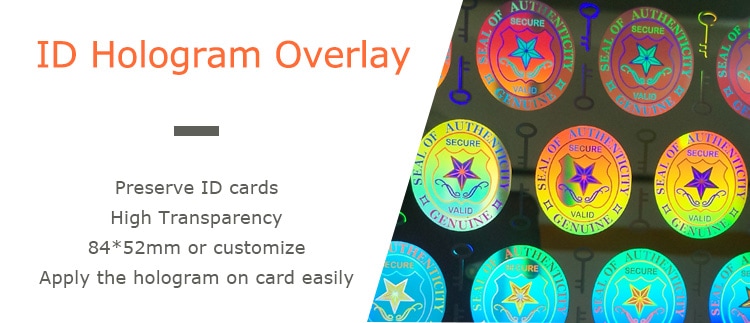 It is adhesive-backed and has tamper-proof features. Once pasted on the id card, the self-stick hologram overlay cannot be removed or reused again, so they add some protection to the actual ID in terms of damage and security.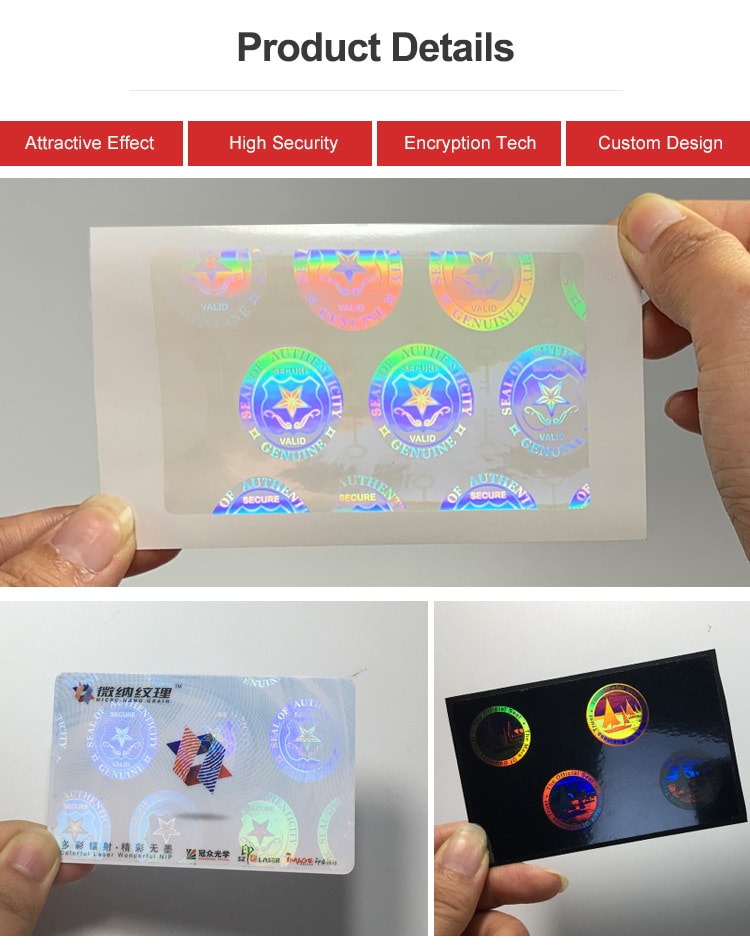 Product Parameter
Material
30 micron PET
Pattern
SECURE & Key
Color
Transparent
Size
84*52mm
Feature
High brightness
Manually laminate (without equipment)
Honeycomb anti-tamper
Industry Application
– Staff ID / Access Card
– Traffic & Travel Event ID
– Student ID / Library Card
–Healthcare and Social Welfare Cards
Application
Manually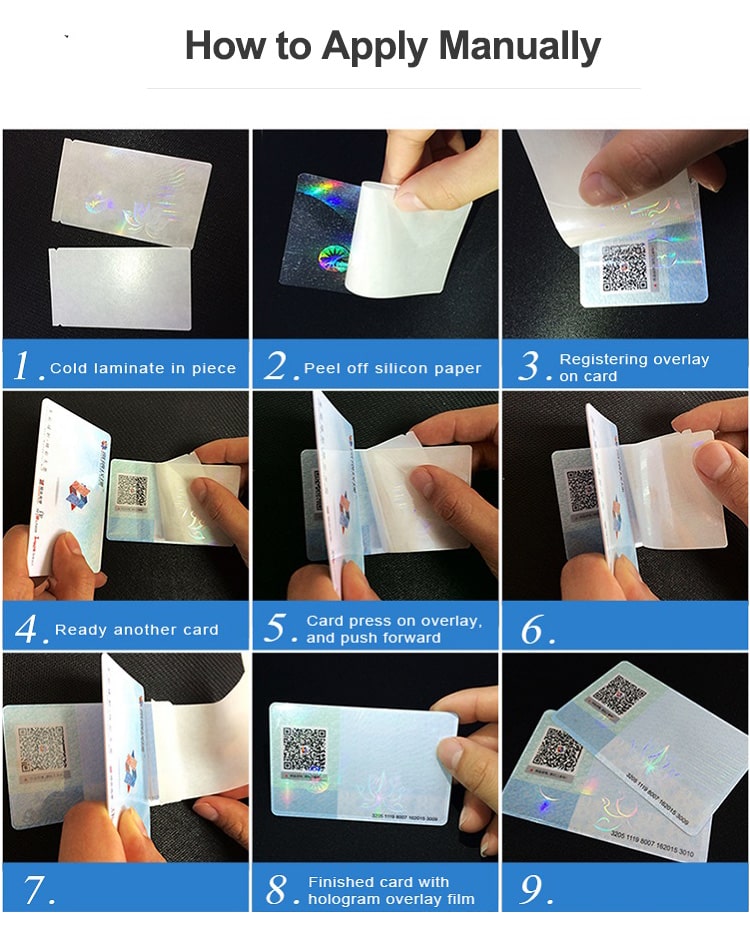 Secure & key id hologram overlay is one of the nine very popular types of the holo cold laminate overlay. It s uses many optical technologies and honeycomb tamper-proof materials. Once attached to a fixed location, it cannot be removed, so that protect your cards from tampering.