Silver Hologram Sticker
Color: Silver
Size: 15*20mm
MOQ: 50,000 pcs
Sample: Available
OEM: Accept
Production time: 5 working days
Certificate: IHMA, ISO9001:2015
The newly developed silver hologram sticker contains the words "100% original". There are two different Chinese characters "Zheng" and "Pin" in the center of the sticker, which can be observed separately when rotated 90 degrees. Most customers use the sticker to protect qualification certificates.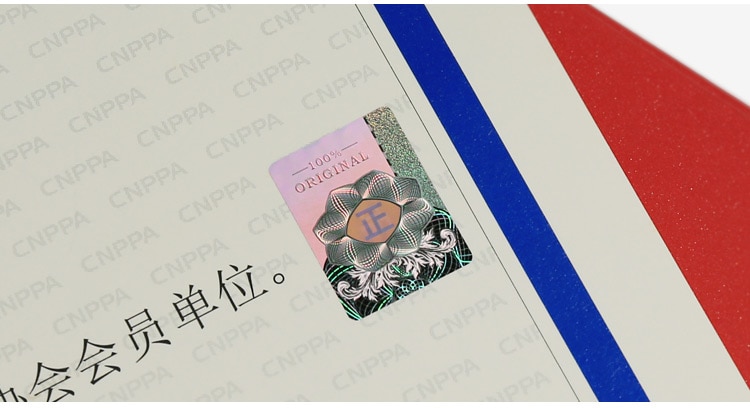 Features of Silver Holograms
Holographic images are embossed on silver metalized material, which can present a pretty shiny and bright effect. To a certain degree, It adds an eye-catching feature to your existing packaging.
Our company not only provides silver stickers, but also gold and transparent colors. Currently, this hologram sticker is in stock and can be shipped immediately.
About 7 security technologies are embedded into the silver hologram, so it can help your brand and products against counterfeiting. To add anti-fake, the sticker is are tamper-proof, meaning they are designed to be self-destructive if tampered from the original position, warranty void if removed stickers.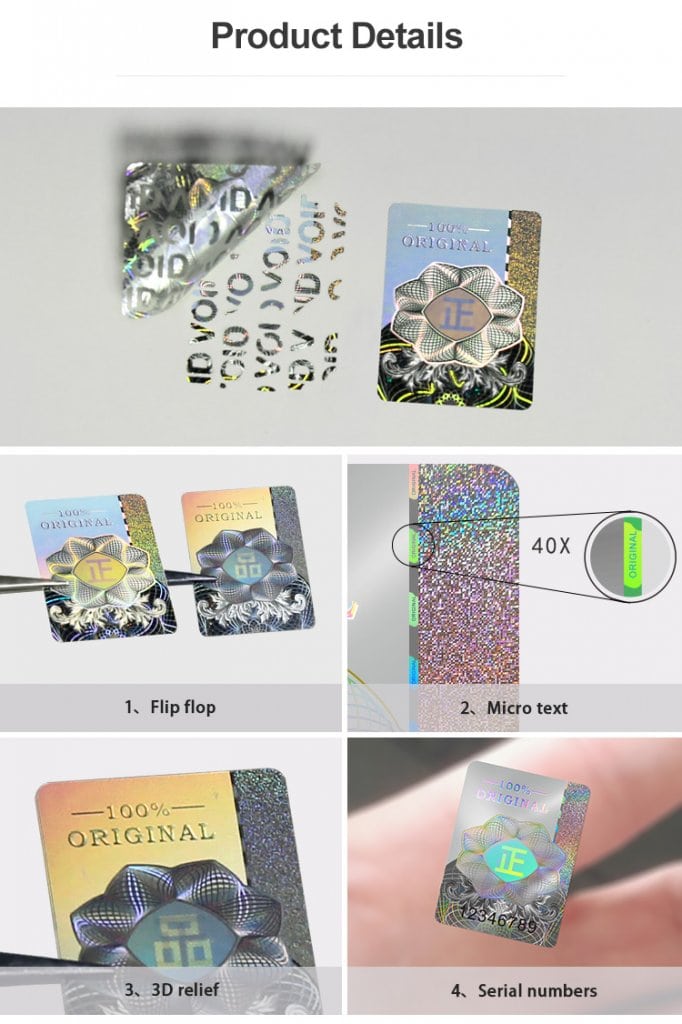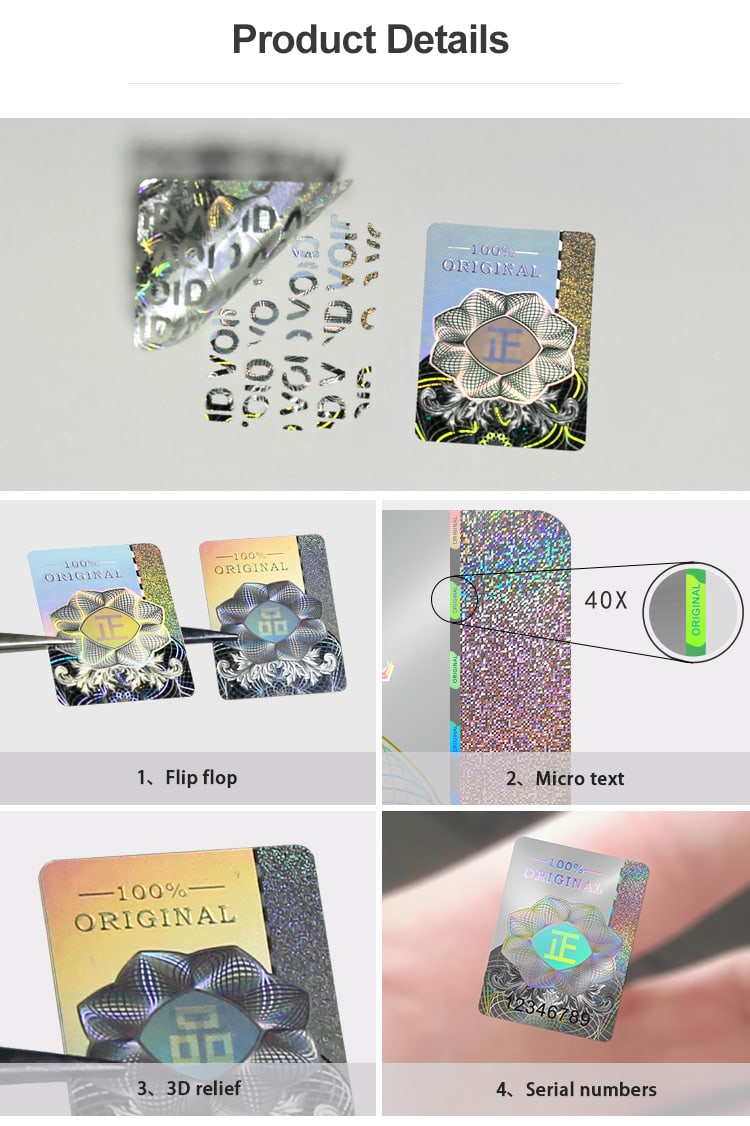 Silver Hologram Parameter:
Material
30um PET
OEM
Accept
Size
15*20mm
Features
Anti-fake
Shiny
Color
Silver metalized
Supply form
In roll/sheet
Glue type
Pressure sensitive glue
Sample
Available
Printing info
Serials
Certificates
ISO9001, ISO27001
This silver holographic sticker employs kinds of overt and covert security features.
Overt features – Rainbow relief, 3D stereo, flip-flop, guilloche
Covert features – security thread ( made by micro text) and hidden text, compared with overt features, micro text/hidden text needs to use tools to observe the hidden information, so it offers a higher level of anti-fake performance.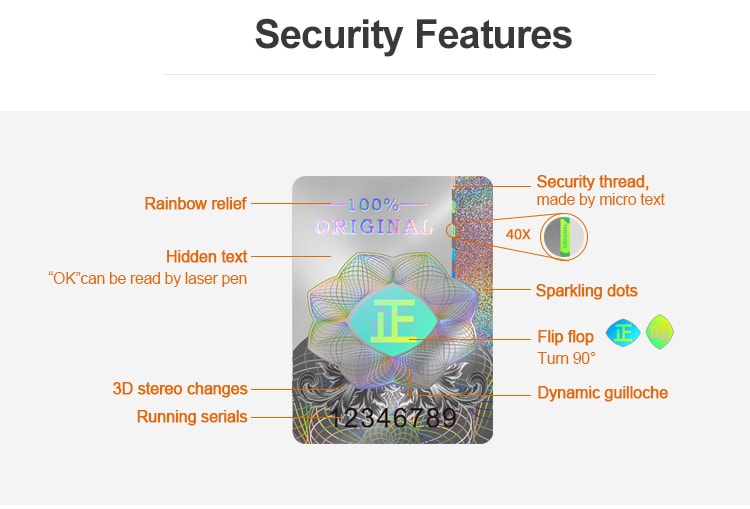 Besides certificates application, this silver hologram label can also be pasted on cosmetic, electronic boxes, and cosmetic bottle body for anti-fake and promotional purposes.