Transparent Hologram Sticker
Color: Clear
Size: 25mm
MOQ: 50,000 pcs
Sample: Available
OEM: Accept
Production time: 7 working days
Certificate: IHMA, ISO9001:2015
This transparent hologram sticker is our new style, which is a generic design and contains the word "BEST QUALITY" on clear material. By using the optimum materials (DuPont), the sticker itself has better transparency and brightness.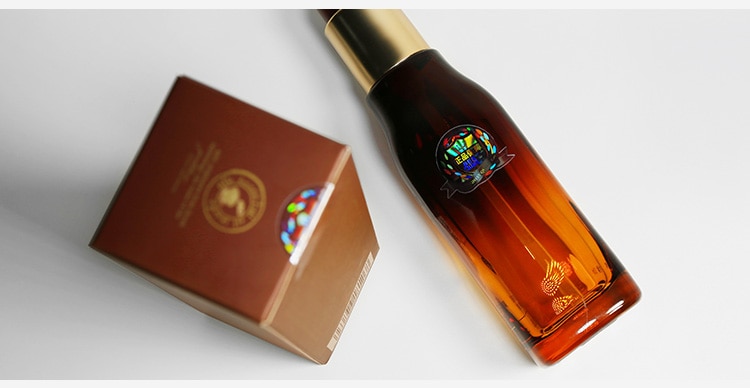 Features of Transparent Holographic Sticker
Transparent holographic stickers are an effective combination of high brightness and security. The clear PET material ensures easy reading of product information below the hologram. In order to meet various customers' requirements, our company can also provide stickers in other colors, such as silver holograms.
Better brightness
Our raw material films used for producing clear hologram stickers are from DuPont, which have better transparency and brightness to present better optical hologram effects. Thus make your products different in the market.
Security
Because this transparent sticker is generic design, other users can also use it, and only provide appropriate security. NIPIMAGE also provides stock hologram stickers with custom printing of your logos, texts and QR codes. In order to improve security, it is recommended that you choose our fully custom hologram sticker.
At the same time, this sticker is made of a special honeycomb tamper evident material, if you try to remove it from its original location, the holographic image will break apart.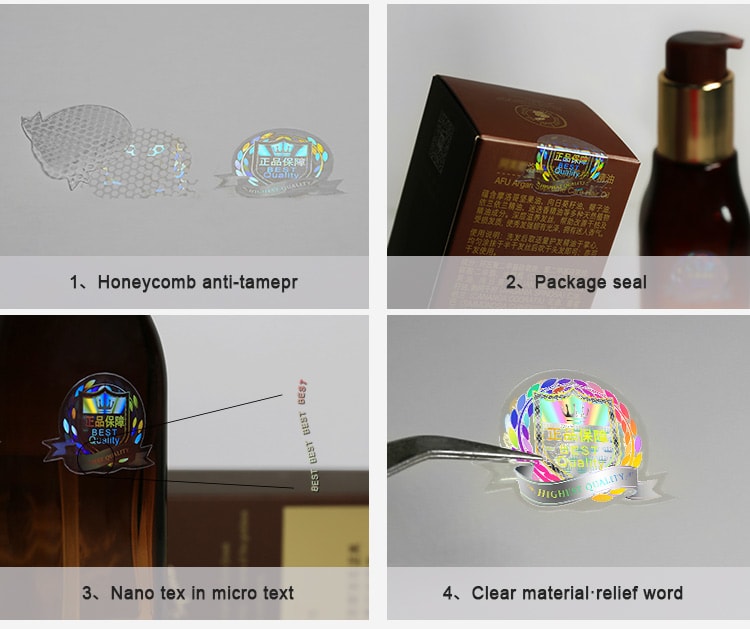 Material
30 micron PET
OEM
Accept
Color
Transparent
Feature
High Brightness
Anti-counterfeit
Size
25mm
Supply form
In sheet
Glue
Pressure-sensitive adhesive
Certificates
ISO27001, ISO9001
We have a dedicated technical team that can develop varieties of overt, covert, and forensic security features to cater to unique requirements.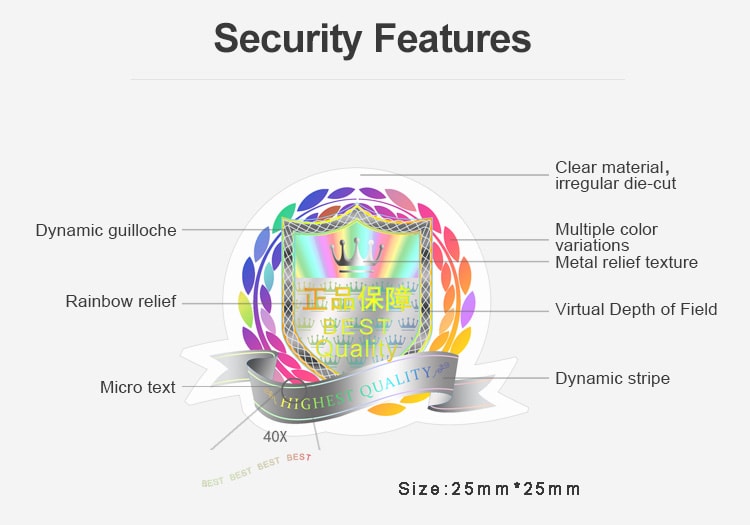 Our clear hologram stickers are usually affixed to a range of package items, such as cosmetic bottle body, skincare & package seal products. They are suitable for products that need to be visible product information together with brand protection.