True Color Hologram Sticker
Color: Silver
Size: 84*52mm
MOQ: 10,000 pcs
Sample: Available
OEM: Accept
Production time: 7 working days
Certificate: IHMA, ISO9001:2015
The true color hologram sticker is one of many labels, it is made of photographic quality artwork. If the counterfeiters cannot get the original photo, they will not be able to produce the same hologram as the original photo. Therefore, it has become a very good method to achieve anti-counterfeiting performance.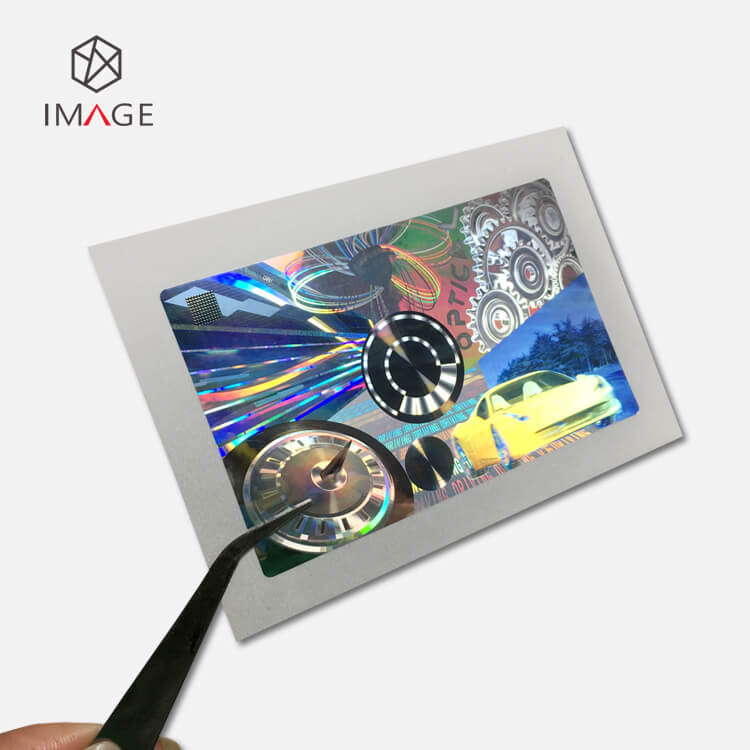 2D / 3D true color hologram sticker need to be in a specific light source environment, in a certain angle range to display the original image color, such as portrait, blue sky, white clouds, grass and trees.
Suzhou Image Laser has a self developed dot-matrix lithography system, which can also be achieved to restore the true color. The true color hologram label produced by our company also contains many other optical technologies that can help brands and products to enhance security and combat counterfeiting.
| | | | |
| --- | --- | --- | --- |
| Item | True color holographic sticker | OEM | Accept |
| Size | 84*52mm | MOQ | 50K piece |
| Material | 30um PET silver | Supply form | In sheet/roll package |
| Feature | High level of security | Other options | Micro text, lens, 3D true color |
| Application | Brand protection | Certificates | ISO9001,ISO27001, IHMa |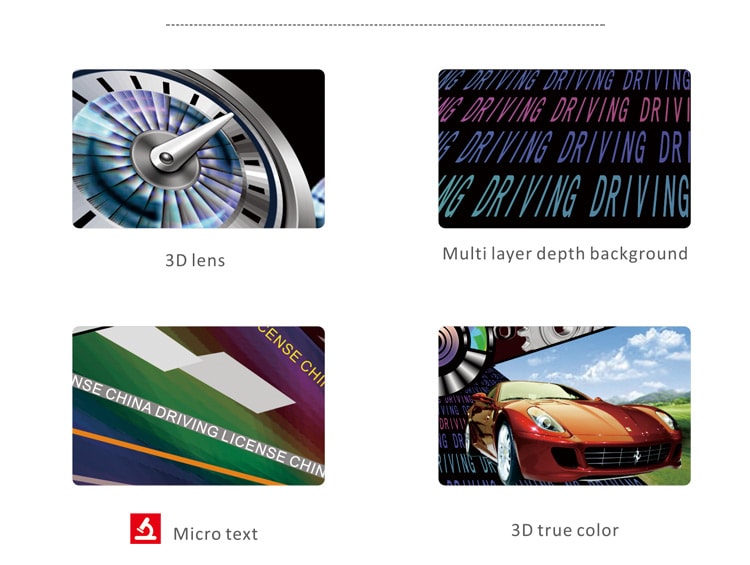 The hologram sticker on the page uses true color hologram technology in the area of ​​trees and grass, and its original color can be seen at a certain angle.
In addition to visual effects, we can also embed custom texts(driving license), graphics, and security elements into the entire true color holographic label design, thus providing more security applications. The main security functions can be seen in the picture below.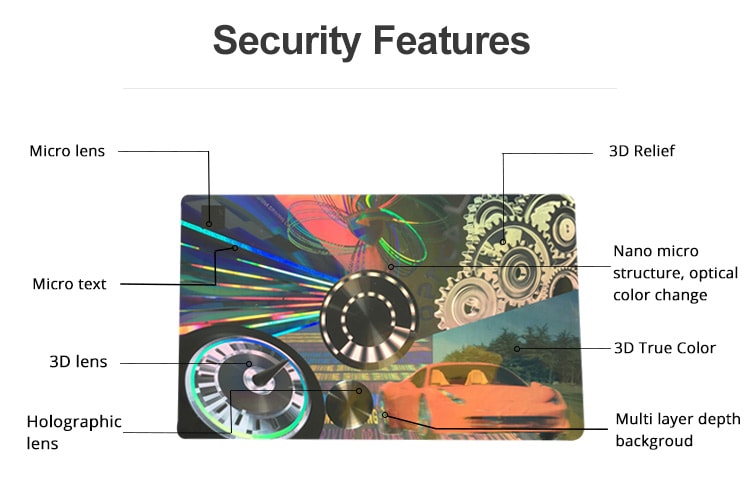 True color 2d 3d hologram sticker is very hard to duplicate without original photos, so it offers high-security protection. T This technology is often used in certain projects, such as brand protection, large-scale events, or national ID cards. In addition, it can also be used in other industries.