Anti Counterfeit Hologram Sticker
Color: Silver
Size: 24mm circle
MOQ: 50,000 pcs
Sample: Available
OEM: Accept
Production time: 7 working days
Certificate: IHMA, ISO9001:2015
Nowadays, due to the growing number of spurious and fake products it has become highly important to choose effective hologram anti counterfeit sticker for brand products.
The generic designed laser hologram sticker has a good anti-fake function and is widely used in packaging boxes such as electronic equipment products, cosmetics, and medical packaging boxes.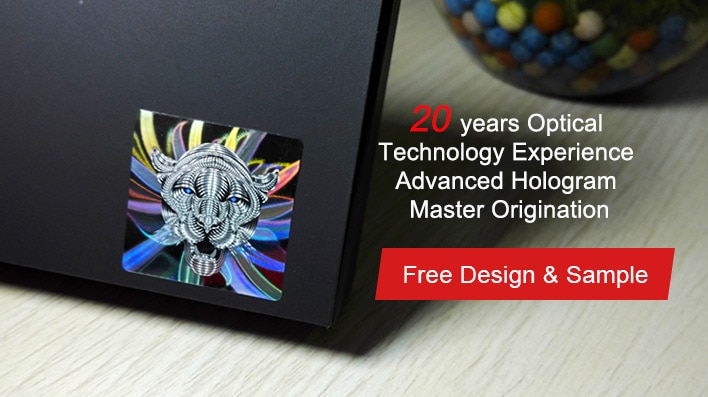 The main body of this anti counterfeiting sticker is Leopard, dynamic alluvial silver running effect, the symbol of brave. Artistic design and gray changing effect get a three-dimensional, metalized feeling, with dynamic lightness to achieve a strong visual impact.
Item
Anti-fake sticker
OEM
Accept
Size
24mm square
MOQ
50K pcs
Material
30um PET silver
Supply form
In sheet
Glue
Pressure Sensitive Adhesive
Feature
Beautiful
Anti counterfeit
Application
Product packaging
Certificate
IHMA, ISO9001, ISO27001
Leopard with high light sparking three-dimensional diamond eyes, diamond on the anti-counterfeit warranty sticker is shining when view angles change, Foggy white effect tooth, Meantime, background with dynamic rainbow color changing design.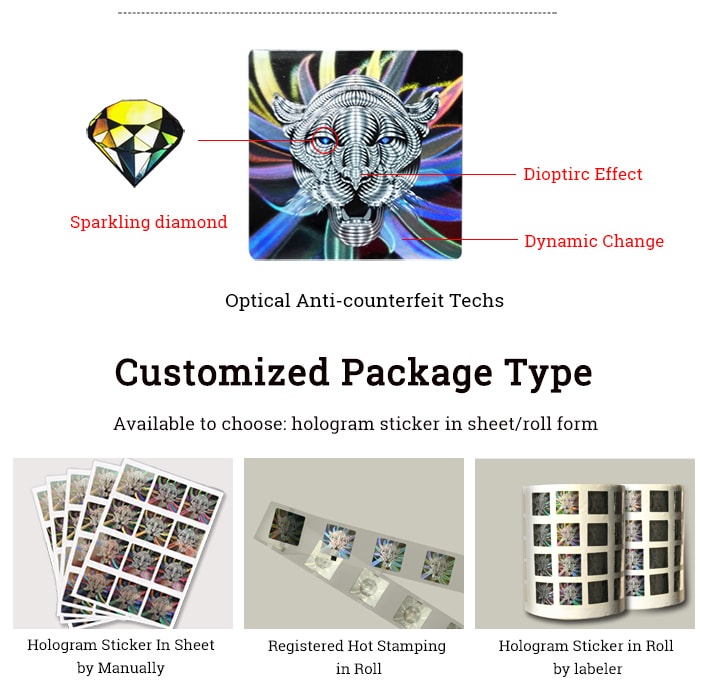 Anti-counterfeit sticker can be used for electronic products, cosmetic, medical package, and other packages. Not only an anti-fake sticker, but the usage of it can also establish a strong and official company image, enhance customer trust in products.