Stock hologram stickers, also known as ready-to-ship holographic stickers. They have a small MOQ, fast delivery, low cost, and very popular with startups and startup projects. For such specific market requirements, Suzhou Image Laser launched a project, which offers comprehensive holographic sticker solutions for small orders.
The reason why our company launches such a project is that recently we often received some customer inquiries:" Do you do hologram sticker less than 10,000pcs, 5,000pcs, 2,000pcs. Here I want to tell you a good matter, we can do them now.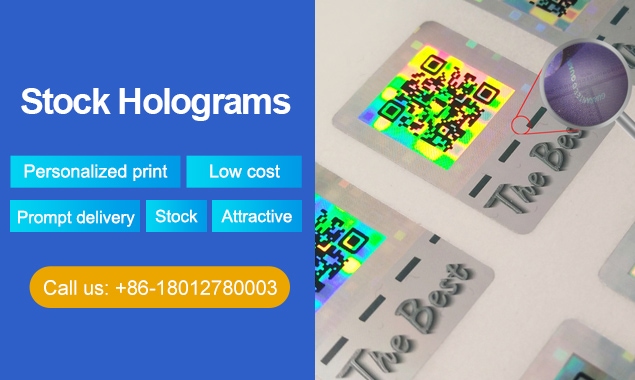 Features of Stock Holographic Sticker? 
Accept small-batch order, MOQ is from 100 to 1000pcs.
RTS(ready to ship), about 1-3 days ship out
Compared with fully customized hologram stickers, they are low-cost, with no mold cost. 
Available to do custom information printing. 
It contains some security techs, very hard to duplicate. 
The holographic effect that we create is particularly attractive.
Frequently Asked Questions about RTS Hologram Stock Label?
1, Who is suitable for Ready-to-Ship stock holograms? 
They are intended for promotion applications that were not paying much attention to security. Even though it offers appropriate security to products, but it doesn't' belong to yourself, and also can be sold to other users. If you want more security applications, still recommend you buy custom hologram stickers.
2, Can I do my own information on the stock hologram designs via black ink? 
We have a special TTR printer that can print the required message on stock holograms. On one hand, it helps increase the anti-fake effect, on the other hand, enhances brand awareness, lowers the production cost. 
3, Can you help me do QR code on this stock holograms? 
Year, our company designs a series of QR code hologram sticker samples for your reference. The printing area is reserved for customers, available to print QR codes, logos, barcodes, etc as per requests.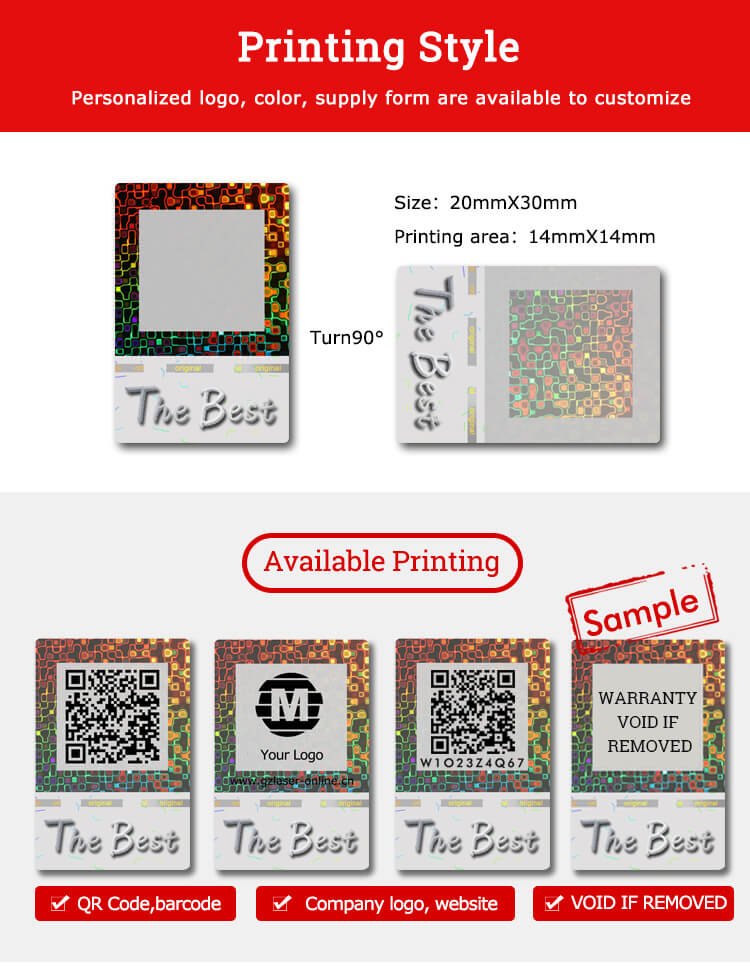 At the same time, integrates an authentication system to help you realize QR code traceability. Here enclosed our sample page for you, please visit by scanning the following QR code.
4, Would you send me a product sample before I place an order?
A free sample is available, but the freight cost is for your side(and freight collect). You can pay it through the courier account or pay it via Alibaba.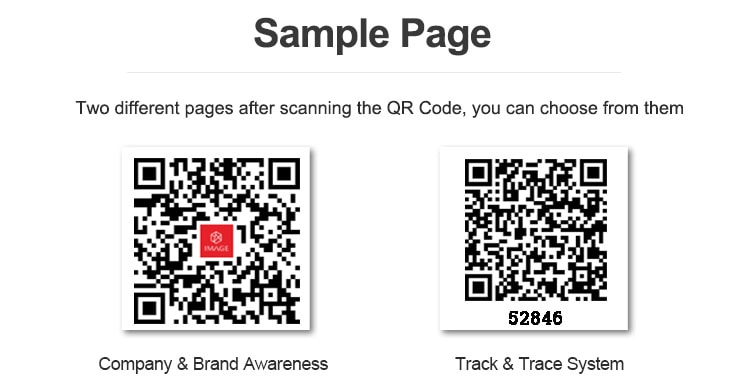 About SuzhouImage laser
It can be said that the stock hologram sticker is specially designed for low MOQ orders. When the market is aimed at large customers, Suzhou Image laser is willing to serve these start-up enterprises.
Our company attaches importance to the needs of every customer and helping your products to gain the favor and trust of consumers. We will serve you with our professional technologies and service. All you have to do is provide your business license and authorizations. This requirement can guarantee the legitimacy, authenticity of your products, further prevent any possibilities of counterfeiting issues.
Any other questions regarding hologram products? , welcome tocontact us!