Holographic labels are intended for offering security protection and authentication to brand & packaging products. Not only can carry personalized information, but it also has the feature of anti-fake compared with the normal label.
These hologram labels are produced by making use of advanced lithography equipment to form high-resolution micro-nano structures, which make them very difficult to be imitated.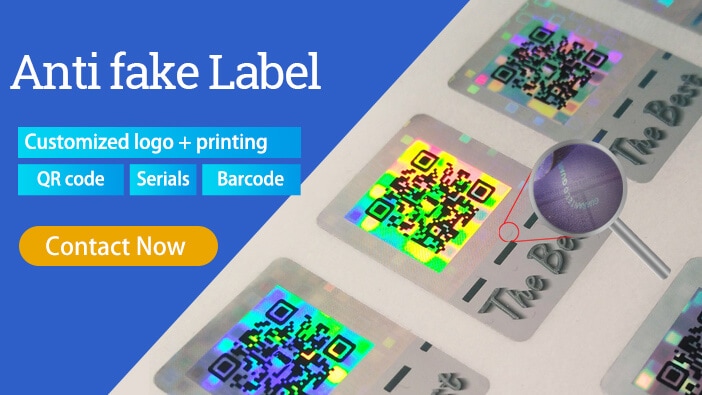 Suzhou Image Laser offers a variety of custom holographic labels, which can be imprinted with customized logos, serials, barcode & QR code, and other features. Apart from this, various sizes, shapes, designs, color, and patterns are provided to meet with various industries requirements
In addition, the holographic label contains many other features.
1, Complex micro-nano structure makes it difficult to copy.
Using hologram technology to form high-resolution Micro-NANO structure on the surface of packaging products, make it difficult to copy.
2, Covert features to enhance security.
It employs multiple covert features, such as micro text, hidden text, fluorescent ink, and so on. At the same time, it integrates water-resistant and sun-proof features.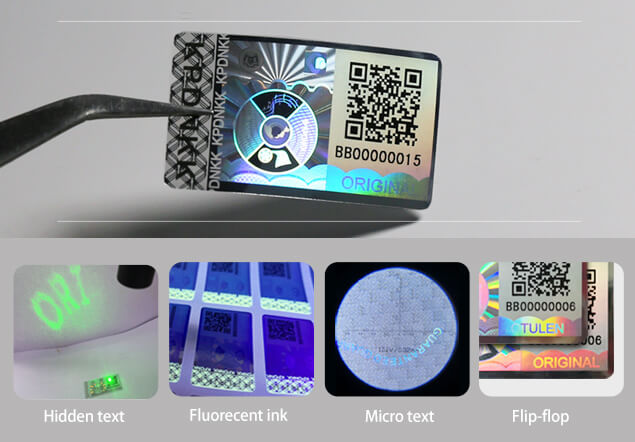 3, More eco-friendly than normal labels.
The design concept of the hologram labels is to use ink printing as little as possible or no ink printing, so it is a safer and more environmental friendly expression.
4, Attractive color combinations.
4, Use refraction, scattering, reflection, diffraction, and interference to present attractive colors change, dynamic change and 3D images, which add a finishing touch for your existing packaging.