Einstein once said that the expression of an idea is as important as the idea itself. The same is true for micro-nano texture design. A good texture design requires imagination and transformability. Some inadvertent moments in life often give people different inspirations, just like candlelight in the dark.
So grasping inspiration, while having the ability to transform it into products, that's equally important. From conception to creation to output, every step requires careful polishing. The ultimate texture is excellence and quality.
Today I will introduce you to six creative optical micro-nano structure texture graphics applied to mobile phone cases, which are very beautiful and have rich dynamic changes. The original creators designed these colorful textures through blending with the inspirations inspired by life, literature, and memories, which are worthy of appreciation and appreciation.
▼ Tai Chi Line Optical Texture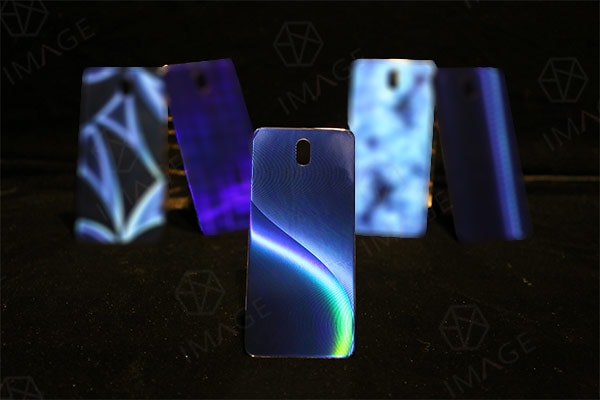 The first texture uses a Tai Chi line in the middle to separate two worlds, with running silver lines on one side, and flickering colorful lines on the other, Just like one space and two worlds.
▼ Diamond Slice Micro-Structure Texture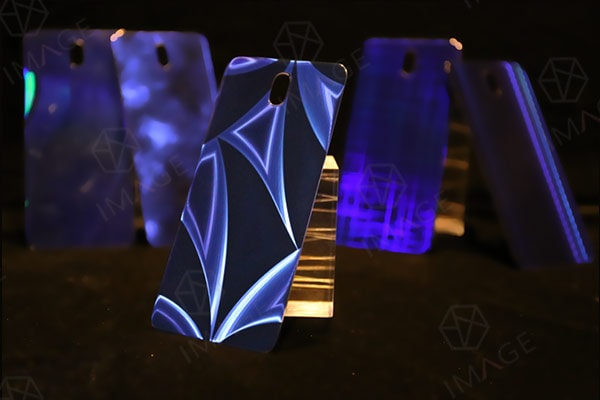 The second optical microstructure texture design is inspired by the approximate structure of the diamond's facets. The optical structure is used to make it three-dimensional. 12 diamond facets form a heterogeneous triangle world with peaks and flat valleys. When these diamonds are rotated, the unique shape will follow. It produces dynamic change and has a visual effect of absorbing and gathering.
▼ Optical Line Texture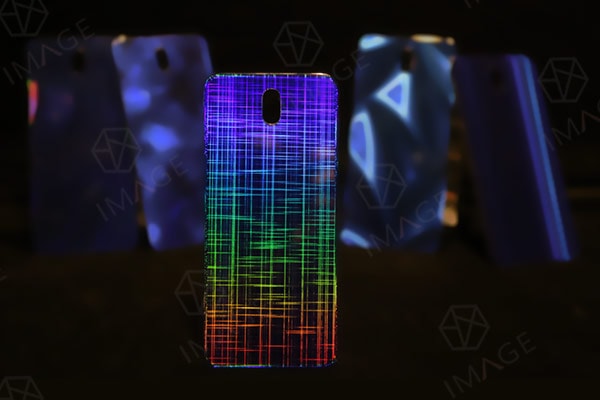 The third line texture design breaks through the traditional horizontal and vertical rigid design. Through the change of the light angle, these lines will flash randomly, and you don't know the law of its movement. They jump and run with the light, and every change is an inadvertent moment, which gives us unexpected surprises.
▼ Optical Plant Texture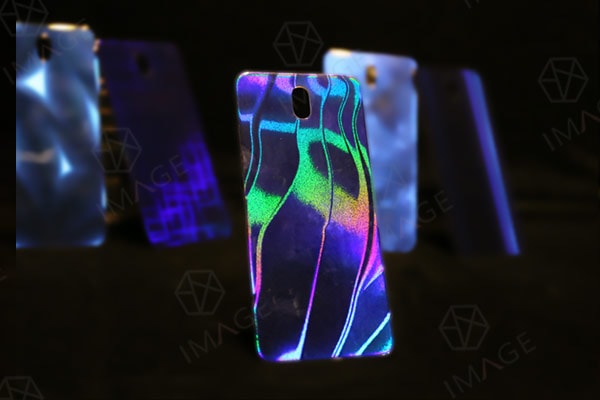 While we lament the greatness and magnificence of nature, the microscopic structure is also worth discovering and cherishing. The designer picked up a pansy leaf and painted the scenery of the microscopic world with the softest brush strokes. The fourth texture is full of rich visual dynamic effects, pleasing to the eye and intoxicated.
▼ Glass Graphic Texture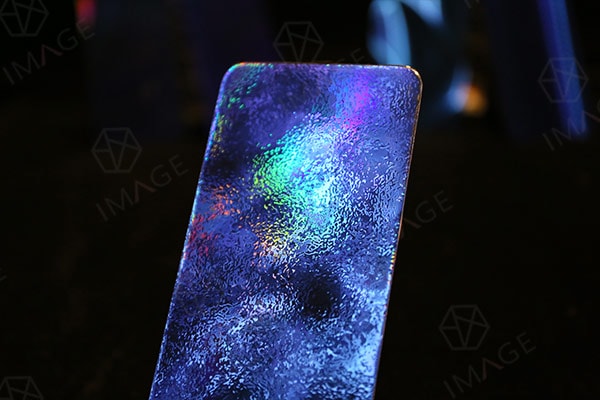 This is the fifth optical texture design, it's as clear and bright as glass, very beautiful.
▼ Grid Optical Texture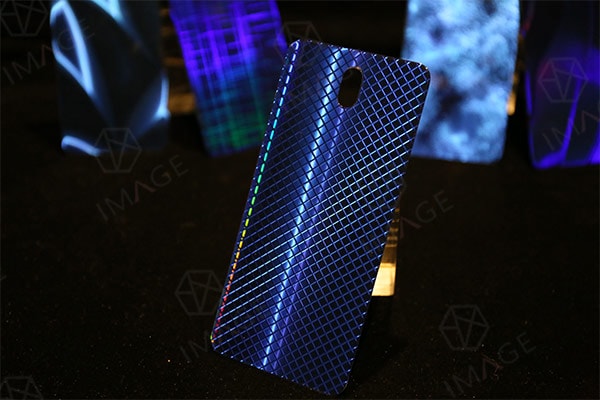 Last but not least. the grid texture first appeared in the Warring States Period and became popular in the Han Dynasty. The designers of Suzhou Image Laser have innovated this ancient texture.
They used straight lines to sculpt three-dimensional contours from flat to three-dimensional so that the final object has a protruding sense of modeling, insert running light and shadow effect after grid texture, enrich the dynamic changes.
Suzhou Image Laser is committed to the design and development of structural color micro-nano textures. The purpose is to allow the public to embody more colorful, safe, and environmentally friendly physical and optical structural colors, beautify our lives, and fulfill the sacred mission of the enterprise.