The demand for custom holographic stickers continues to grow because of unique designs, high-security features, and beautiful dynamic change.
With the flourishing development of counterfeited and spoiled products in the market, more and more brands and enterprises also realize the importance of security. At Suzhou Image Laser, You can buy custom hologram stickers with your brand logo, they are more secure and difficult to counterfeit compared with normal stickers.
Besides the brand logo, these hologram stickers can be customized with advanced hologram technologies and tamper-evident designs, and the size, color, and shape can also be customized to ensure product safety and increase brand value.
Since the application of custom security hologram stickers is critical to brand safety, you must conduct a basic background check before purchasing it, which will help you find qualified and reliable suppliers of holographic stickers.
5 Points Before Ordering Custom Hologram Stickers
The production of hologram stickers requires advanced hologram equipment and specialist technicians. The equipment can record the high-resolution optical image and is also the most important & basic process.
The following five points give you some suggestions to judge a professional holographic sticker supplier.
1) Check the authenticity and credibility of the company, it should be a properly registered company with good credibility.
2) Second, Check design & innovation capacity, Whether it provides fully customized hologram sticker solutions for customers or not. That's very important, it represents the production capacity of a company.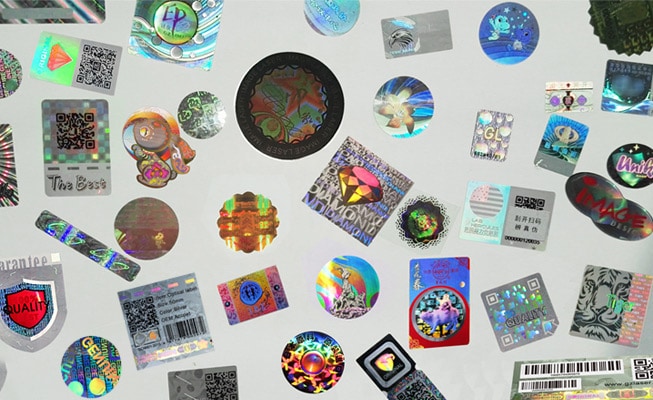 3) Are they IHMA members? IHMA is a non-profit organization made of over 100 member companies all over the world. It represents the top tier of security hologram manufacturers.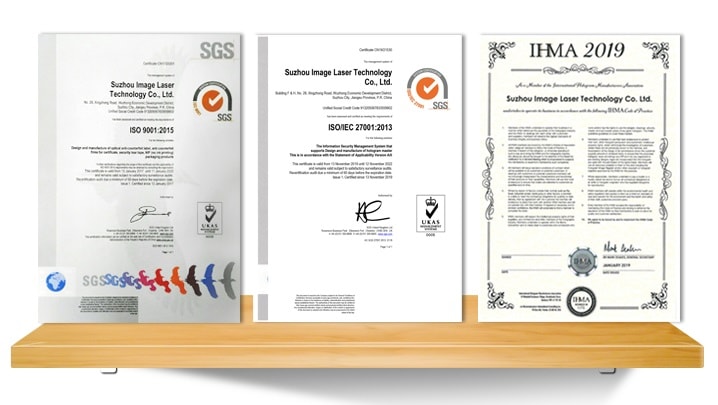 4) Respect and protect eachcustomer's intellectual property. Complete secrecy should be maintained as faras hologram master origination is concerned.
5) Successful case, for example, Do they ever cooperate with any major projects & brands? At present, Suzhou Image Laser has cooperated with more than 100+ government projects and well-known brands, including the 2008 Beijing Olympic Games, the 2018 Pyeongchang Olympic Games, Buenos Aires 2018 Youth Olympic Games, and the 2018 Argentina G20 projects, Bosideng, Samsung, P&G, etc.
These five points will help you find a proper hologram sticker supplier and ensure the whole hologram sticker order process will go well.
Custom Hologram Sticker Order Process
Our company makes a flow chart of how to order custom holographic stickers, it will guide you whole ordering process. If you want stock sticker designs, the second, third, fourth to eighth steps are not required.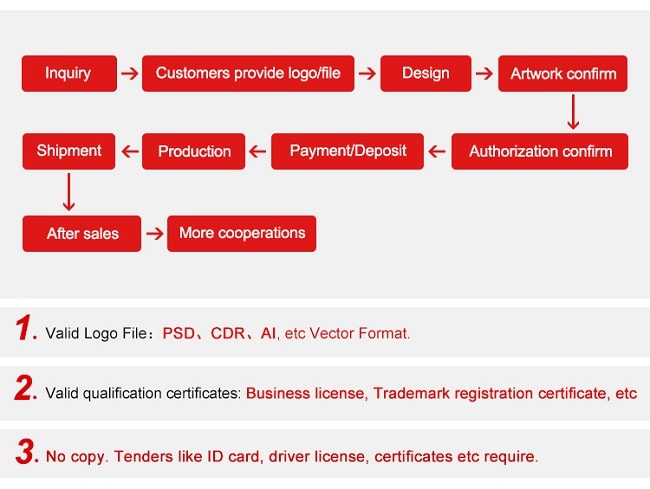 If you still have doubts about our productsts, please visit our previous articles, they will be helpful for you.