Custom holographic stickers are an effective way to protect commercial brands & documents from forgery, counterfeiting & tampering.
Custom images not only protect the brand itself but also can help the end purchasers easier and quick to verify whether the products that reach them are authentic ones.
How to Make Custom Holographic Stickers
The holographic sticker is made by using a high-precision dot-matrix hologram machine that records hologram images. The holographic image can not only be a generic design but can also come from your own brand logo or company name to further improve security.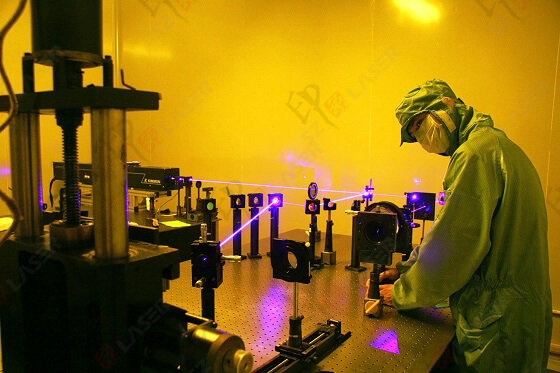 Finally, people can observe optical effects with naked eyes, such as 3D effects, dynamics, micro text, and so on. All these features come from the original hologram master.
Hologram master is impossible to counterfeit due to sophisticated hologram, it's very safe for brand owners. At the same time, our company promises that protect each customer's intellectual property, this master can't be sold to others without clients' approval.
Click for more details of how to make holographic stickers.
The Benefits of Using Holographic Custom Stickers
More security protection
Customized designs offer higher security applications for brand products than stock hologram images due to personalized information. They are designed by using clients' logos, not available to other users.
Moreover, they are made with the latest optical security technology, which makes copying more difficult. The following is a picture introducing various anti-counterfeiting technologies for you to understand.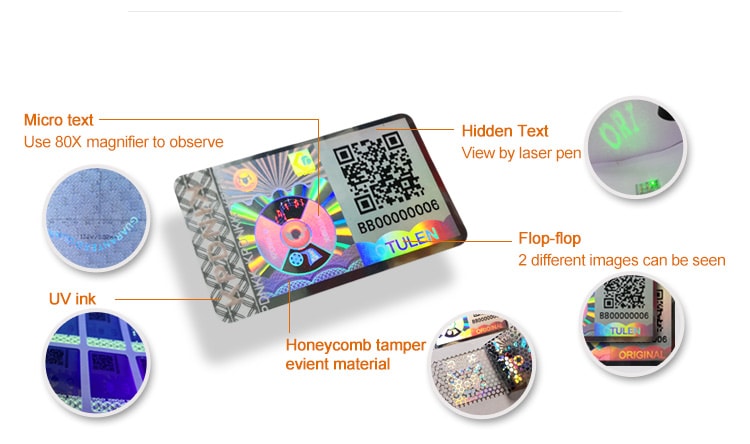 Attractive appearance
In addition to anti-fake, these hologram stickers present colorful optical colors when you move them around. They can make your product a difference in the market by comparison with peers.
Establish brand awareness
A hologram sticker with a customized logo creates a unique identity for your brand & products, people authenticate the genuineness of a product by looking at the sticker and soon identify the brand itself. So they are helpful for brand awareness.
Eco-friendly
Nowadays, we are surrounded by various kinds of colorful printings and bright packaging, do you feel environmental contamination, damage, including our health issues caused by chemical inks and dissolvent.
However, the optical hologram sticker is different, it is produced by using the lithography machine to form a micro-nano structure on the surface of the packaging products. Don't need giant printing machines and a complex production process, very eco-friendly.