Today, you can see holographic stickers on almost all kinds of products. This means that everyone is aware of the importance of security, not that people are catching up with the trend.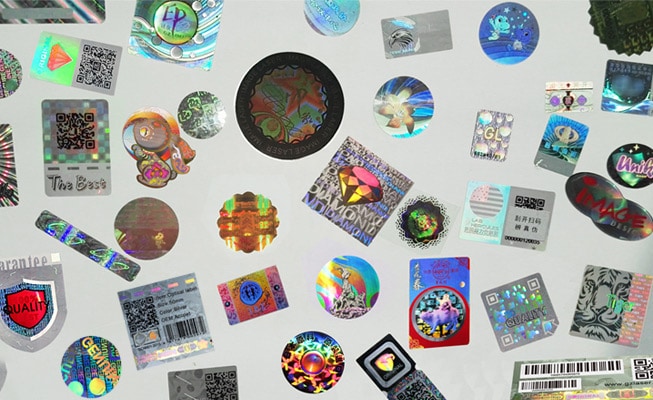 According to Global Brand Counterfeiting Report, " the number of global counterfeiting products will read US$1.82 trillion by 2020." Brands will lose millions of dollars a year due to fake products. As an effective method to combat counterfeiting, holographic stickers are bound to a great choice of brand owners. Here are 8 little tips to help you know more about them.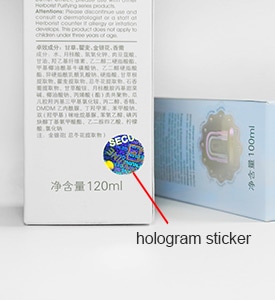 With the enhancement of consumer safety awareness, consumers tend to choose products with holographic Stickers. Because the hologram label is very hard to counterfeit, it represents the authenticity of this product.
Not only that, the holographic sticker itself is very beautiful, but it can help brand owners improve their brand image.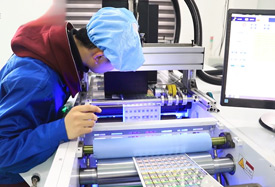 Hologram stickers are produced by using premium grade materials with the help of advanced hologram master origination. The equipment can etch the high-resolution optical image and is also the most important process for making hologram stickers.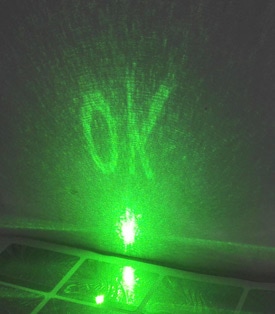 Generally speaking, the hologram sticker produced by us are extremely difficult to be copied. Our company has own R & D team, which is mostly responsible for the development of the latest hologram technology.
We promise you our team will offer upgrade services of security elements for your products, once finding your products are counterfeited in the market in the future, don't worry much more about this.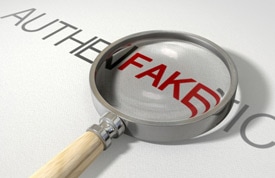 Holographic stickers are visually attractive, easy to verify, and difficult to copy. They can help companies establish a brand image and aesthetic value, at the same time give products a unique identity, and help brand products combat counterfeit products.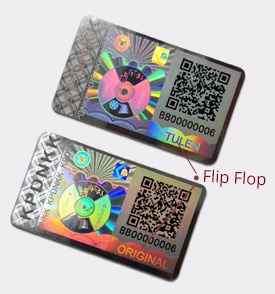 Our company has independently developed more than 20 optical holographic technologies, which are divided into overt, covert and forensic security functions.
These anti-counterfeiting technologies can be embedded in the holographic sticker design, thereby increasing the threshold for forgery and making your products and brands more secure.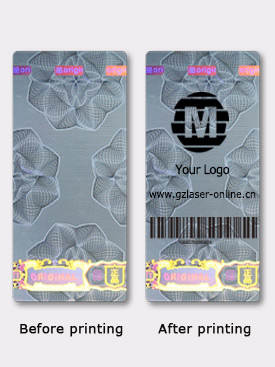 In order to meet market demand, Suzhou Image Laser has developed a series of universal holographic textures. These textures are reasonably priced, have a low MOQ, and have excellent printability. You can easily print the required information and become your unique hologram sticker
Combined with the anti-counterfeiting technology to make it more difficult to imitate, and the printing process will not affect the performance of the holographic effect.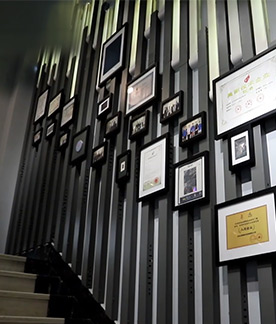 When you choose a security hologram manufacturer, the company's certification is very important, such as IHMA and ISO. Then the projects that have cooperated and so on.
Suzhou Image Laser has passed ISO9001 and ISO27001 certification and has more than 20 years of professional experience in the field of holographic sticker manufacturing. Our company has extensive experience in government projects and commercial brand protection.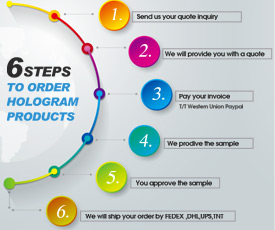 Our company makes a flow chart of how to order holographic stickers, it will guide you whole ordering process. In a word, Suzhou Image laser offers one-stop solutions from design, master, manufacturing, QC, package, and shipping.
For more questions of hologram stickers, please contact our sales. We will give you a reply ASAP.